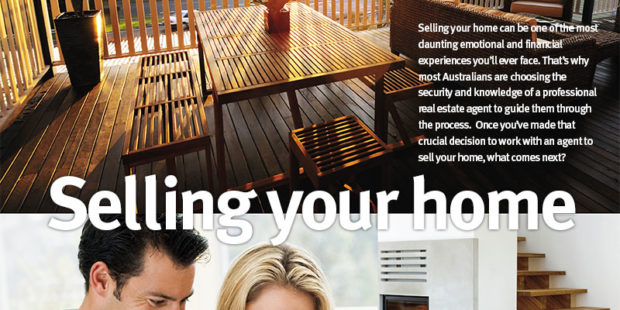 What to look for in an agent
Elders Real Estate know just how important selling your home is, and we're determined to make the process as simple and rewarding as we can. With over 175 years' experience in real estate Australia-wide—rest assured, we know exactly how
it's done.

Trust
Your real estate agent will be guiding you through some big decisions, so building a relationship based on trust is important. A good real estate agent is totally transparent and always listens to your ideas and concerns. When using an Elders Real Estate specialist, we'll ensure you remain in complete control every step of the way.

Communication
Good communication with all parties is essential when selling your home, and Elders Real Estate specialists are trained for this. We understand today's real estate is a 24/7 service and communicating with you on a regular basis is our priority. In the early stages of designing your selling plan, we'll work out the best times and modes of communicating with you to suit your needs and your schedule.

Experience
Most Australians only sell a home once or twice in a lifetime. With all the rules, regulations, fees and charges that are involved, it's hard to know where to begin and what's next. Elders Real Estate specialists are fully qualified, experienced agents who'll guide you through the process as simply and easily as possible. We do all the hard work for you, and we'll absolutely never mislead or pressure you into making decisions you don't fully understand or aren't comfortable with. 

Local Knowledge
Elders Real Estate specialists live and work in the communities they cover, so whatever's going on or whatever buyers are expecting, we already know about it. We always study comparable homes sold, or currently listed, in your local area. And by closely networking with our 400 real estate offices across Australia, we stay on top of identifying potential buyers and monitoring interest rates, market confidence and the latest national and international trends.

Passion
Passion is the difference between doing a job and doing a job well. At Elders, our agents aren't selected on skill and expertise alone. We choose our real estate specialist for their enthusiasm and belief in the job, and we do this because our
experience shows passion creates successful sales time and time again.

Reputation 
Elders is Australia's most established real estate brand. We've worked hard to make sure we continue building on our unmatched reputation as a trusted, hardworking, honest brand, loyal to Australians for the past 175 years. And despite our competition, we continue to be the best in real estate—we have the sales to prove it.