Wendy Cunningham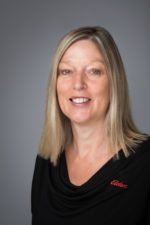 Property Consultant
Wendy combines a passion for helping people with several years of experience in real estate to consistently deliver service at a very high standard. Ambitious and driven to succeed, she strives to achieve positive solutions for her clients in every situation.
Drawing on her life experiences Wendy is able to offer a more understanding and personalised service. Her exceptional communication skills and attention to detail ensure that both vendors and purchases receive transparent and accurate assistance. Although she is focused, Wendy is refreshingly easy going, friendly and approachable to colleagues and clients alike.
When she is not taking care of her real estate clients, Wendy is a busy mum to 5 and volunteers in an array of community services.
Away from work, Wendy and her husband have taken trips to Africa with their church group to implement sustainable living techniques and educational facilities to famine stricken areas. Wendy is also very keen on bush walking with her family and friends.
Dedicated to providing exceptional service, Wendy looks forward to assisting you..
03 6432 2311
03 6432 2344
0418 145 705