First impressions count
Now you've made all the big decisions, it's time to get your home in order to increase interest and entice potential buyers. Here are a few tips to get you started:

Outdoors
• Tidy your front and back yards by removing any toys, rubbish, leaves, weeds and any evidence of pets.
• Wash your windows and remove cobwebs under verandas, carports and around windows.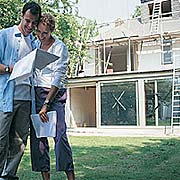 • Check all hidden areas where a buyer might look. Things like flaking paint on eaves, posts and window sils might need to be touched-up. Check if your front door needs painting or cleaning.
• Make sure your boundary fences and gates are in good condition. A quick re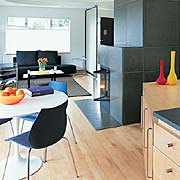 paint or repair job could make the world of difference.

Indoors
• De-cluttering is the most important thing to do inside your home.
• Make sure all your bench/table surfaces are clear and remove unnecessary items from your floors to create the impression of spaciousness.
• Open all curtains and blinds to let in the natural light and show off garden views.
• In the eyes of the buyer, the two rooms of most interest are the kitchen and bathroom. Make sure they're sparkling clean and at their best
.